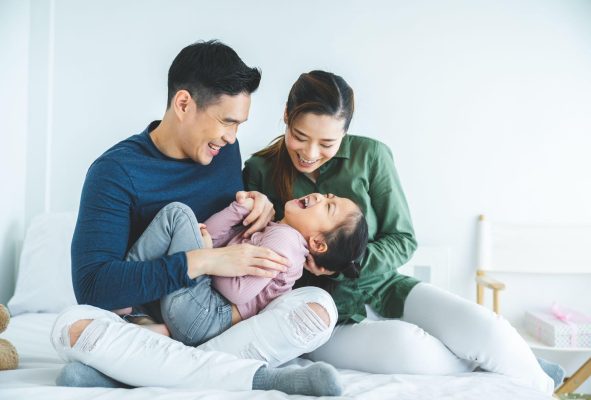 Source: Parenting Specialist, Ken Sir,
Some mothers often ask me, "How should I show my love for my children?" Will it be spoiled by expressing too much? I think that Chinese people are more introverted and are often afraid to express their love. Especially when you want to express your concern for him but end up with a different attitude.
I once saw a mother and her little child lost in Shatin and then reunited. How did the mother behave after the reunion? She grabbed him by the hand and hit him while saying, "I just couldn't see you; do you know how scared I was?" I am very worried about you. What can I do if I can't see you?
In fact, everyone knows that his mother loves him, but the child cannot feel it. I often share an example of how to express love in my lectures. When I was a child, my father ordered a drink, and since he didn't have much money at the time, he asked the waiter for an extra cup after ordering a hot drink. He kept pouring the drinks around in front of me, trying to get the drinks cold as soon as possible so that the kids wouldn't burn their mouths when they drank them and they could drink them faster, but I found that if the kids asked their parents or I asked many of the student's parents, they would all answer, "This will get cold faster."
When responding to children, parents should express their deepest feelings, such as "Because I love you, how would I do this thing if I didn't love you?" Do I do it for the one next to me? In fact, there are many things we can do in life to express love, but there is one thing we must remember if we are to avoid causing spoiled, you must remember the following two points.
The first point is that if a child can do something, he should be allowed to do it; you should not fight to make him do it. The second point is that when a child makes a mistake, we should correct him. In the process of correction, we should be gentle and firm, and serious when we need to be serious. However, remind the child that he or she should be told the solution, not just no or wrong. If so, the child will not improve.